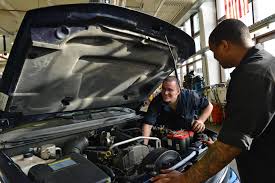 You want your car to be in good shape all the time, not just from the exterior and interior look but also its performance. Cars need proper maintenance and repair to avoid numerous issues.
Auto repair shops provide various services to maintain or enhance your car's engine performance. The most significant and needed services that you can get for your car include:
factory recommended service
complete vehicle diagnostics
brake repairs, suspension service
transmission service
clutch repair
electrical system repair
oil service
performance upgrades
air conditioning service
diesel repairs and more
But why are these services so essential to your car?
Servicing keeps problems at bay. It can actually save you from hidden problems that would become bigger if left for long. Paying reasonable rates of services for minor problems is better than ignoring it until it is a bigger problem that requires you to pay more to have it repaired. The point is fixing minor car issues not just keep your car in good condition but also prevent it from becoming a heavy car issue that will require a big repair cost.
Regular servicing can make you feel more comfortable knowing that no car trouble is concealed and you can continue enjoying the good performance of your car.
Servicing is recommended by car manufacturers. Car manufacturers know how to keep the car in top condition. Keeping up with the manufacturer servicing schedule will keep your reliable car running efficiently without constantly ending up in the auto repair shop
Also, servicing adds value to your car. If you are thinking of selling your car, good service history will give potential buyers an idea of how you care for your car. Good service history will allow you to put a better price for your car when trading in or selling.